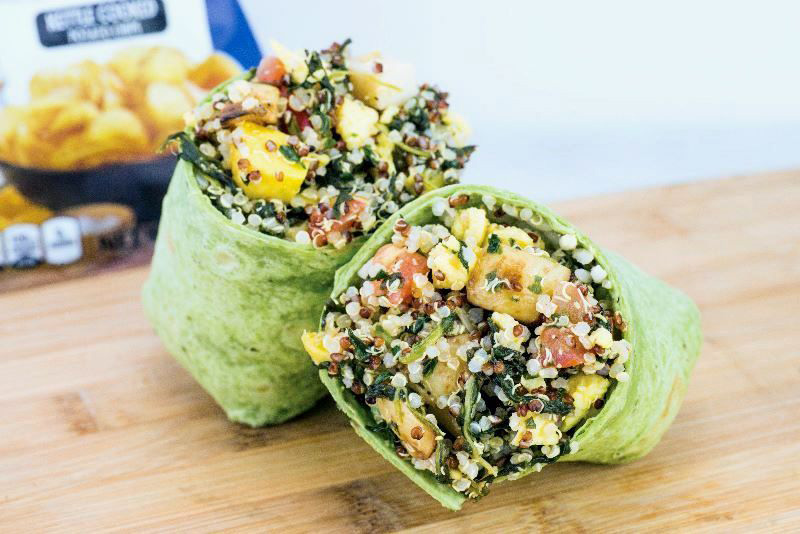 For many of us, eating healthier means we need to eat more fresh vegetables and healthy proteins and eat less sugar and refined carbohydrates. And when you eat better, you fell better. Whether your goal is losing weight, eating healthier or feeling better, wraps are a great choice.
And wraps are so easy! Here are 4 great ways eating healthier will be easy with wraps:
You can cram more vegetables in. Wraps hold ingredients in better than sandwiches, which means things like corn and chopped veggies — as well as grains like brown rice and quinoa — can easily be added to your heart's content.
You can try fun proteins and healthy fats. With wraps, you can spread heart-healthy hummus or avocado on the inside for an antioxidant and flavor boost. Your skin will also thank you.
Try more Mediterranean flavors in your wrap. The Mediterranean diet (including the French!) is proven to be more aligned with the nutrition needs of our bodies, and wraps make it easy to include fresh grilled or chopped veggies, healthier feta cheese, beans of any kind,  and sesame seeds or other seeds and nuts.
Eat them on the go — wraps beat sandwiches and salads hands down on ease of eating on the go. Whether you've got a busy work day, travel plans or weekend events like picnics or a full workout schedule, nothing is easier than a healthy wrap.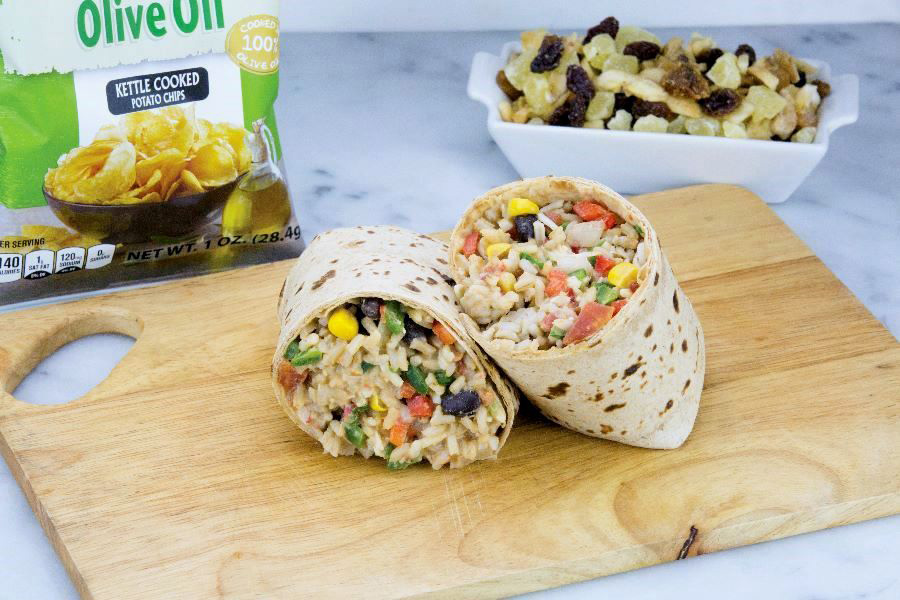 Some of our most delicious and healthy wraps are:
Vegetable & Hummus Wrap with Organic Lentils, Tomatoes, Black Beans, Edamame, Roasted Red Bell Peppers, Corn, Garbanzo Beans and Jalapenos, as well as Organic Mozzarella Cheese, Tahini and Lime in an Organic Wheat Flour Tortilla.
Quinoa Breakfast Wrap with Tomatoes, Mangoes, Cilantro, Spinach, Red Bell Peppers, Quinoa, Eggs, Roasted Potatoes and Lime in a Spinach Tortilla.
Spinach, Kale & Feta Wrap with Fire Roasted Tomatoes, Sundried Tomatoes, Spinach, Feta Cheese Kale, and Egg Whites in a Whole Wheat Flour Tortilla.
Other great wraps are below: Chile Relleno Wrap, Hash-brown Wheat Wrap, Ham & Egg Wrap and Grilled Vegetable Wrap. We have more than a dozen natural, organic wraps!
Find info on our wraps here.