Luxury Coffee. Without The Hassles of Luxury
Caffè di Artisan makes exquisite luxury single origin coffee, in its Artisanal micro filtery, and packages this divine coffee into convenient Liquid Single Shot pods.
Making divine Espressos, Lattés, Cappuccinos, Macchiatos, Frappé, is super easy with Caffè di Artisan liquid single shot pods. Anybody can learn it in less than 1 minute!
Keep frozen or chilled in the fridge. If frozen, just keep the pods in the lower shelves of the fridge, overnight of for 2-3 hours before you want to drink. They thaw easily. If you are in a rush, then just put the frozen shot into a microwaveable cup and zap for 5-10 seconds or thaw under running water! Super easy!

Our coffees last for upto 30 days when kept at room temperature (Very useful if you want to take them along for your travels, camping trips etc.). And remember, we use no preservatives. None whatsoever.
Shelf Life:
Your coffee pods will remain fresh for :
> 3 years from Date of Manufacture (DOM) when kept frozen at 0°F (-18°C)
> 6 months from Date of Receipt when kept in the fridge at 40°F (5°C)
> 30 days from Date of Receipt when kept at Ambient Room Temperature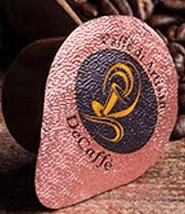 The Best Decaf Ever
You will have never drunk a tastier Decaf than this. Guaranteed.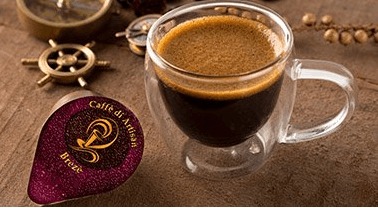 A dark, intense blend of select, premium South American and Asian beans.